Bring the data and insights of digital to your TV campaigns
Three quarters of our biggest advertisers already run Connected TV ads through our platform. Why? Because it brings the targeting and measurement capabilities of programmatic to your TV campaigns, helping you reach a bigger audience and fully understand performance.
Data-driven targeting. Use first- and third-party data to reach your most valuable audiences on every screen – just like with your other digital campaigns.
Unified measurement. Track the impact of your campaigns with digital and traditional metrics, including gross rating points and online/offline sales.
Precise frequency control. Control how often you show your ads so audiences have the best experience possible.
Premium inventory. Run your ads on major network and cable providers around the world.
---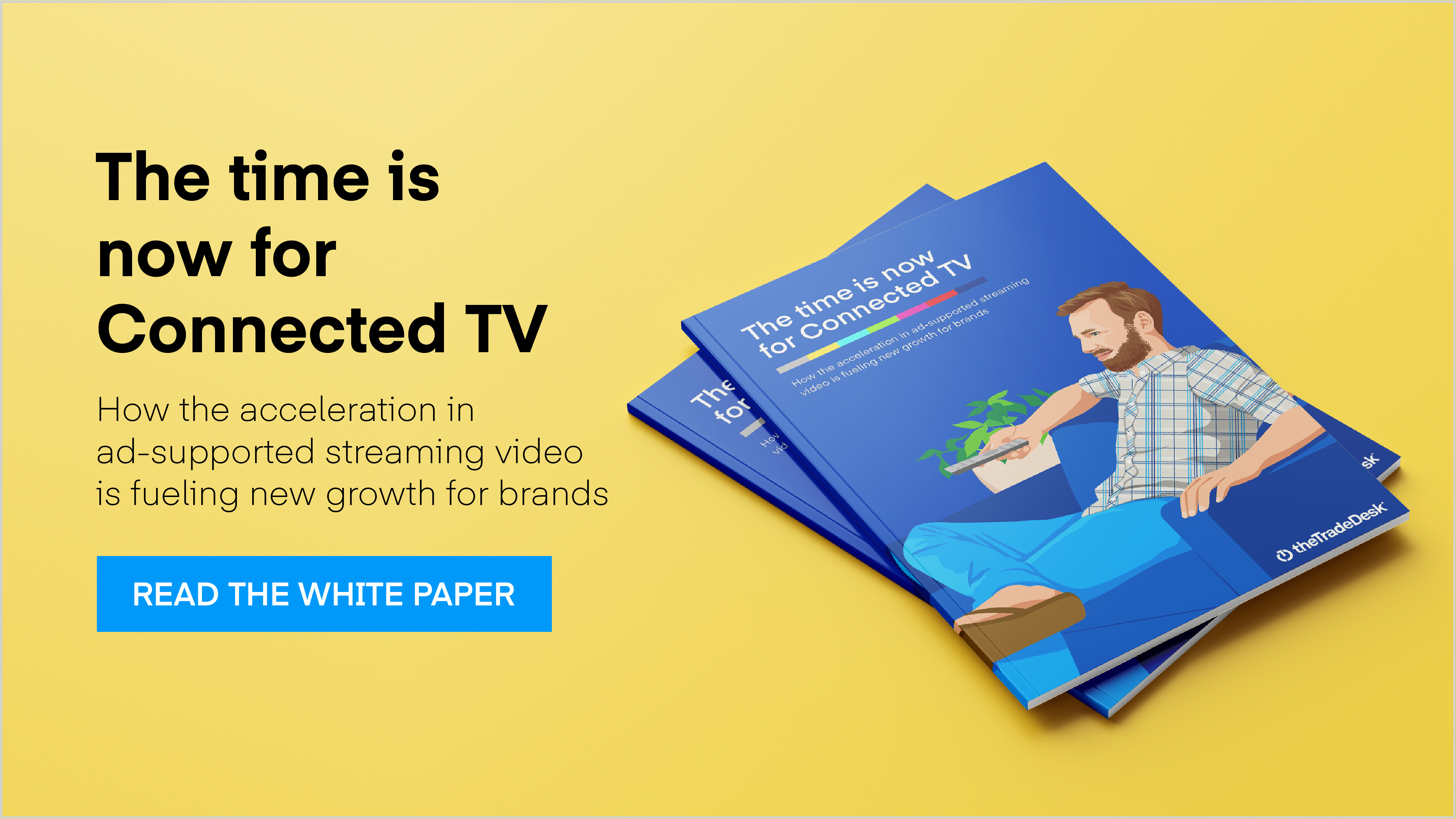 What's driving the recent surge in Connected TV?
Watch our CEO Jeff Green explain why the move from linear to Connected TV is accelerating at an unprecedented rate — and why it's not just a short-term trend.
---
Complement your linear strategy with Connected TV
Read "The Modern TV Buyer's Playbook" to discover how you can get more flexibility, precise frequency control, and deeper insights with Connected TV.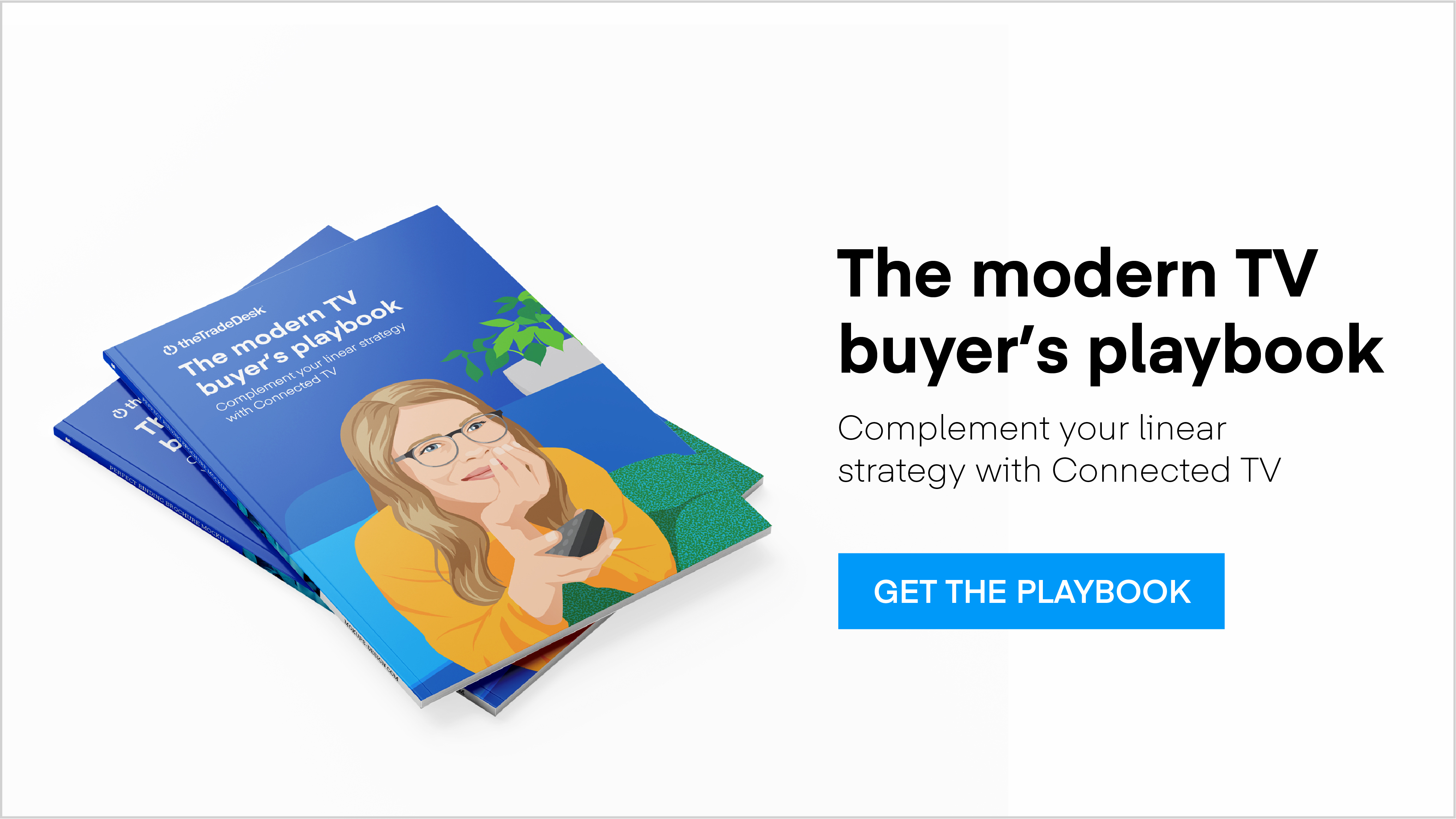 ---
Get in touch with our sales team to learn more about advertising with Connected TV.