Media Coverage
Forbes: "The Trade Desk Reaps Rewards of Growing Programmatic Advertising Market It Helped Create"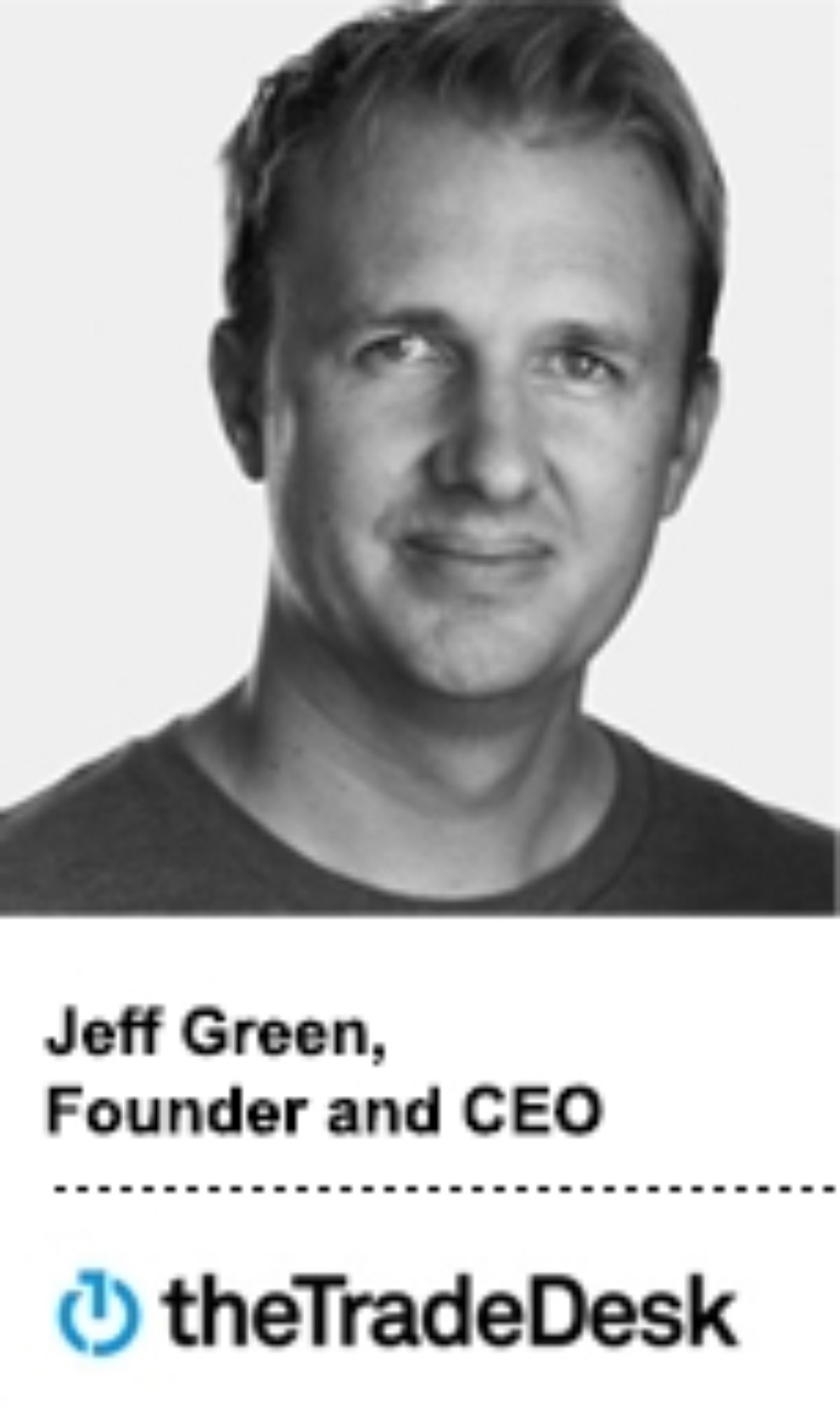 Bruce Rogers, Forbes' Chief Insight Officer, spoke with Jeff Green for his column interviewing thought leaders changing the business landscape. Full story here.
In the article Jeff explains how he first envisioned The Trade Desk after selling his first company, an ad exchange, to Microsoft. "I saw an opportunity to shift the industry landscape by building a next generation technology platform that operates on top of exchanges."
Jeff discusses The Trade Desk's growth since its founding in 2009, the importance of culture as you scale, and taking the company public in 2016.
Now the largest independent programmatic DSP (demand side platform), The Trade Desk's objectivity gives it an advantage over walled gardens that try to steer advertising budgets to their own media properties.
Discussing the future, Jeff points to TV advertising going programmatic as a real game changer. "We've got a lot of big things to do. You'll know when we're successful when you watch TV and there are fewer ads and they're way more relevant to you personally and you actually look forward to the commercial break."
Click here to read the full article.