Jeff Green
Chief Executive Officer, Founder & Chairman
---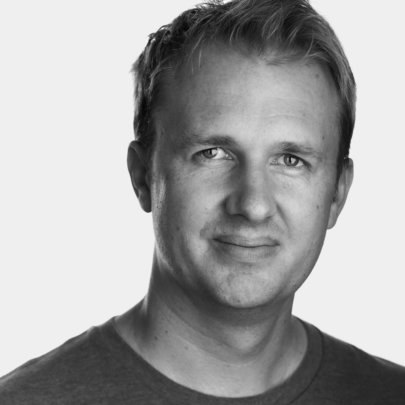 Jeff Green is the Founder, CEO and Chairman of the Board of The Trade Desk, Inc., a technology company that empowers buyers of advertising through data-driven decisioning. Hundreds of billions of impressions are bought on The Trade Desk platform every year by leading agencies and brands.
Following a successful IPO in 2016 (NASDAQ: TTD), the company's stock rose 231 percent in its first year as a public company. The company employs almost 700 people in over 10 countries around the world. Since 2012, the company has experienced a compound average growth rate (CAGR) of 138 percent.
Green built The Trade Desk as a second-generation demand-side platform, positioning it at the center of digital advertising's trading future by offering efficient, transparent technology. Among the first programmatic ad partners of Facebook's ad exchange, Apple, Spotify, Comcast, and CBS, The Trade Desk has been recognized by Business Insider, Crain's, Deloitte, Forbes, Fortune, Glassdoor and others as both fast-growing and one of the best places to work. In 2015, Forbes named The Trade Desk one of the top 10 'America's Most Promising Companies.'
The American Marketing Association named Green one of the '4 under 40' emerging marketing leaders and California State University Channel Islands recognized him as 2017 Technology Leader of the Year. Green and co-founder Dave Pickles were also named 2017 Entrepreneurs of the Year by Ernst & Young.
A recognized digital marketing and advertising expert, Green regularly appears in national media, including Bloomberg TV, Business Insider, CNBC, Fox Business, NPR and The Wall Street Journal, among others. In 2017, Green appeared on 60 Minutes to share data with consumers about how to avoid fake news.
Prior to The Trade Desk, Green founded AdECN, which he built in 2004 as the world's first online advertising exchange. As COO, he led all strategy, product, and business development. AdECN was acquired by Microsoft in 2007 and Green spent two years at Microsoft Online Services Division overseeing all reseller and channel partner business, including ad monetization for Facebook, MSNBC, MSN, Fox Sports, and others.
Green has also played a leadership role in the digital advertising industry, serving on the Networks and Exchanges Quality Assurance Guidelines Committee for the Internet Advertising Bureau (IAB), leading working groups that established rules and best practices for acquiring inventory, and setting data transaction standards.
Green has served on the boards of several advertising and technology companies in the U.S. and Europe and served as an advisor to multiple companies including AppNexus, a technology platform based in New York City.
Green and The Trade Desk have done work for hundreds of non-profits, including Water.org, The Charity Defense Council, Thorn, and Not Impossible. For two years Green served as Chairman of the Board for a non-profit school he started in Southern California.
Green resides in Ventura County, California.