Evan Chandler, Principal Trading Specialist, Trading Excellence
September 1, 2016
---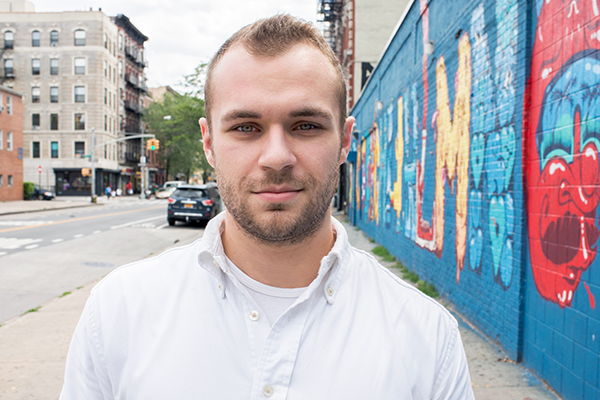 Name: Evan Chandler
Position: Principal Trading Specialist, Trading Excellence
Who would play you in the movie of your life? Christian Bale
If you were going to be stranded on a desert island, what three items would you bring? A piano, the pecan sticky buns my mom makes at her bakery and a barbell.


What brought you to The Trade Desk?
I started at The Trade Desk out of school a little over a year ago. I was a finance and Chinese double major, so I was actually looking for a trading position in finance. During my search, a member of The Trade Desk's HR department gave me a call and shot me an email saying, Hey, you might be interested in this. I had never heard of programmatic, but I looked into it and it looked like a lot more fun than what I was interviewing for at the time. So I put my application in, and here I am.
Having not been exposed to programmatic prior to The Trade Desk, how was adjusting to that world?
It was good that I was coming right out of school because I was still in learning mode. I hadn't shut that off, which is essential for this industry. You have to be ready to read things and learn new things every day, every week, every month because everything's changing so fast. That's also one of the things that excites me the most about it. It's not like you spend the first six months learning everything you need to know and then you're done. You have to constantly keep up with the industry, which creates great energy--as long as you can handle that sort of stress. It's a good stress, and it fosters a great atmosphere.
What kinds of new things do you still learn every day at work?
I'm a trading specialist, so I focus on more of the technical aspects. Since technology is always advancing, especially with things like phones playing different roles in different people's lives, there's a lot to keep up with. Staying on top of how mobile devices are playing a role in advertising along with keeping track of the common language and code that makes up the backbone of real-time bidding in programmatic is a daily task. These things affect our day-to-day trading and our work helping clients resolve issues with ads they're serving.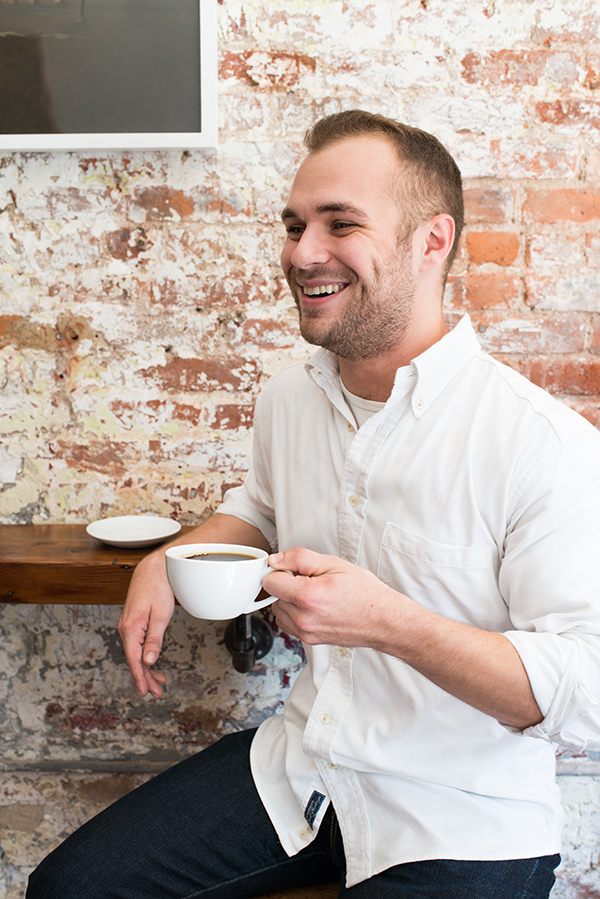 Describe a typical day for you at The Trade Desk.
In a typical day, I get into the office and – since I'm a trader – I manage a lot of different advertising campaigns, so I'll look at our platform to see how everything is performing. If I have a report due that day, or that week, I'll get that together. Of course, I spend a lot of the day doing things like putting together reports or Excel sheets for a client and answering questions, whether it's via email or on the phone.
Then we have longer term projects. Those could be streamlining a process we do repeatedly, or it could be diving deeper into a specific part of the industry. For example, header bidding was really big project last year. Bot fraud is another area we'd look into. When you don't have a client-specific task right away, then you have time to look into those longer term projects, which are also fun and help bring a good balance to my work day.
What's the culture like at the New York office?
I think, like other Trade Desk offices, we definitely have a very tight knit culture. Living in New York City, we probably do fewer outdoors-y things, but we definitely have events. Sometimes they're in the office after work, like a happy hour, and other times we'll venture outdoors. We're growing very fast, so a lot of activities are focused on meeting new people and making sure you know everyone in the office. We have a lot of fun little groups that are informally put together. For instance, every month there's a rotating group of four or five people who will just go out for lunch. You might be with someone that you share an office with but don't actually do anything with on and a day-to-day basis, so you get to learn a little bit more about them.
We also have some informal, completely non-work related things that we do together. One of the biggest testaments to our culture is that a lot of my good friends are people from The Trade Desk. I hang out with them outside of work and we share both work and non-work-related interests. The company has done a really good job of hiring people who are all different but get along.