Colby Cashen, Senior Account Manager
June 30, 2016
---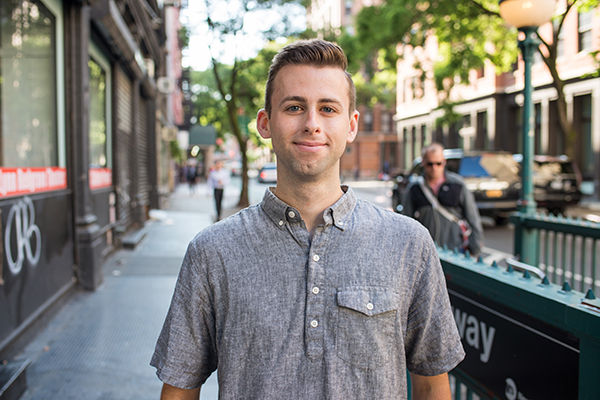 Name: Colby Cashen
Position: Senior Account Manager
First app of the day: Instagram
Three things you'd take with you if you were suddenly shot into outer space: iPad, the collected works of Jorge Luis Borges, and enough pizza to reach infinity and beyond.
Why did you decide to join The Trade Desk?
I was working in traditional media within the realm of direct buying and selling, and truthfully I was ready for a change. I did a lot of my job researching online and had never seen a more positively reviewed company on Glassdoor.com. After piquing my interest, learning about The Trade Desk's technology and culture were pretty much the top two sellers for me.
What's it like in the office?
As we grow more and more, it's getting to be more and more lively. Because of the way that our organization is set up, you're in constant contact with other team members across different departments. People are always walking around, having conversations, and engaging with each other. It's awesome.
I was lucky enough to start around the same time as a couple of colleagues my age, and we often hang out on weekends and after work. The Trade Desk definitely promotes a collaborative and fun environment to cultivate those friendships inside and outside of work.
Quality of life is important to most people. How is it at the Trade Desk?
I would say there's a great work-life balance. Some days are longer than others, but I never really felt pressured to get on my computer at 10pm. Work-life balance is a really big thing for me and at The Trade Desk once I leave for the day, I rarely have to bring my work home with me.
What has most surprised you about working at The Trade Desk?
I would say what surprised me most, especially coming from the traditional media side which is very limited in terms of things like targeting and tech, was just how technologically savvy you can be when bidding for advertising inventory.
I was shocked at all of the different ways you can set up campaigns and the various strategies for reaching people in an efficient manner. It's a big difference from the traditional way of getting as many impressions as you can.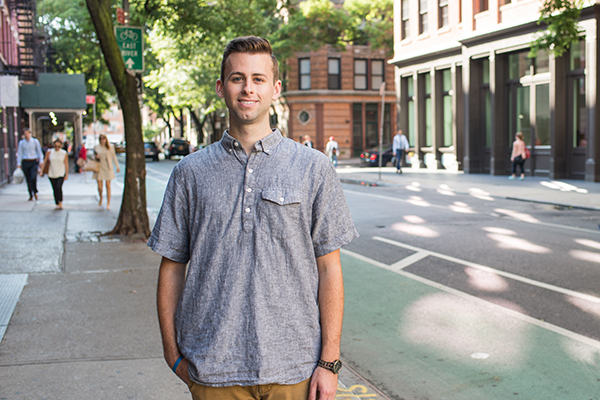 What's the most important thing you've learned while working at The Trade Desk?
I've definitely worked on my communication skills. Coming from my old job, everything was mostly completed over email. I've learned to lead calls and I've learned to become the face of the company to our clients. The Trade Desk has fostered my leadership skills, and my intercommunication skills.
What pro tip would you have for new team members at your company?
Take advantage of as many outside of work opportunities as possible. We have two dedicated "social chairs" and they've really done a good job of organizing events to make sure that the culture stays in tact as we grow. They're invaluable in getting to know people. Being able to know them on a more personal level is going to help you both outside the office and inside the office.