Tomas Rodriguez, Director, Inventory Partnerships
July 26, 2016
---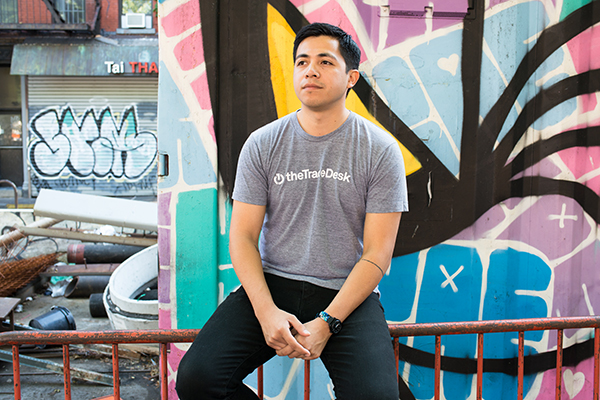 Name: Tomas Rodriguez
Position: Director, Inventory Partnerships
First app of the day: Twitter
Who would play you in People of Programmatic, the movie? Michael Pena
You're being shot into space tomorrow. What do you bring? Let's go with basketball shoes, a hoop and a ball.
So, what made you join The Trade Desk?
I always wanted to be on the buy side of real time bidding. It's just a side of the business that I identify most with. The leadership was also something that really drew me to The Trade Desk. My first job in digital advertising was at a digital agency and in my time there, I evaluated a lot of DSPs and buy-side technologies. During that time, you could see the amount of momentum that The Trade Desk was building, whether that was through the trades or talking to friends who were working with the platform. It just felt like year after year, the momentum grew more and more. I wanted to be part of that.
Is the office super quiet or super social?
It really varies on day to day. I think everybody builds close-knit friendships with at least a few people. There's enough opportunities, through team building events, to get to know people with similar interests. In a short time, you end up hanging out with them outside of work pretty frequently.
I don't even know if I would say there's one person that's unpleasant. I think being a pleasant person who is easy to work with, easy to get along with, is something that's really important to our recruiting team.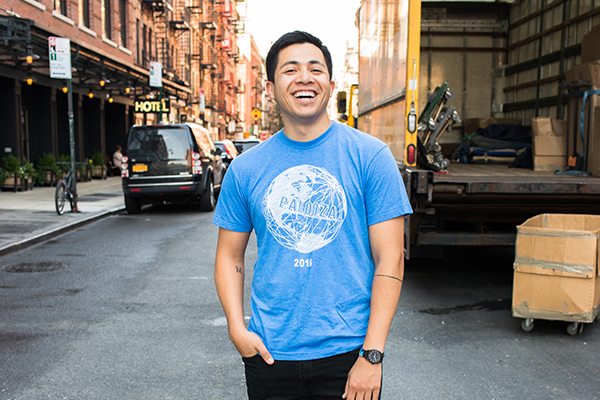 What exactly does a "director of inventory partnerships" do?
At a high-level It's actually pretty straight forward. I focus on working with US TV broadcasters, cable networks, and other television publishers to help them sell their ad space programmatically to The Trade Desk advertiser clients. The actual day-to-day can get a bit complex because it spans a lot of different disciplines. Sometimes I'm sitting with our product team members trying to build technologies. Other times, you can find me working with our marketing team to put on an educational event. Every day is pretty different which makes the role really engaging.
Are the hours tough then?
There are some days when I'm in the office from eight to eight, but those are rare. For the most part I'm doing a nine to six. It's really about getting the work done at a high quality. It's not necessarily about trying to maintain 40 hours a week or anything like that.
Has anything surprised you about the job?
For me, I think it's the speed of the advancements, the technology and the product that our development and product teams are able to push out. I've been part of a couple different tech startups prior to this, and I always felt that everything was on the horizon. The best products were to come. Here, we get to play with them now.
What do you love most about your job?
It's the people. Without a doubt. This is my second role at The Trade Desk but in both roles I always felt like I was part of a team working towards a big initiative. I think a large part of the reason I get that feeling is the effort, charm, and determination of the people around me.