Tomas Rodriguez, Director, Inventory Partnerships
July 26, 2016
---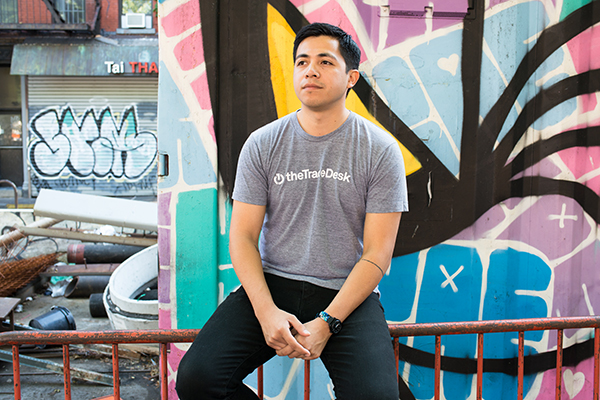 Name: Tomas Rodriguez
Position: Director, Inventory Partnerships
First app of the day: Twitter
Who would play you in People of Programmatic, the movie? Michael Pena
You're being shot into space tomorrow. What do you bring? Let's go with basketball shoes, a hoop and a ball.
So, what made you join The Trade Desk?
I always wanted to be on the buy side of real time bidding. It's just a side of the business that I identify most with. The leadership was also something that really drew me to The Trade Desk. My first job in digital advertising was at a digital agency and in my time there, I evaluated a lot of DSPs and buy-side technologies. During that time, you could see the amount of momentum that The Trade Desk was building, whether that was through the trades or talking to friends who were working with the platform. It just felt like year after year, the momentum grew more and more. I wanted to be part of that.
Is the office super quiet or super social?
It really varies on day to day. I think everybody builds close-knit friendships with at least a few people. There's enough opportunities, through team building events, to get to know people with similar interests. In a short time, you end up hanging out with them outside of work pretty frequently.
I don't even know if I would say there's one person that's unpleasant. I think being a pleasant person who is easy to work with, easy to get along with, is something that's really important to our recruiting team.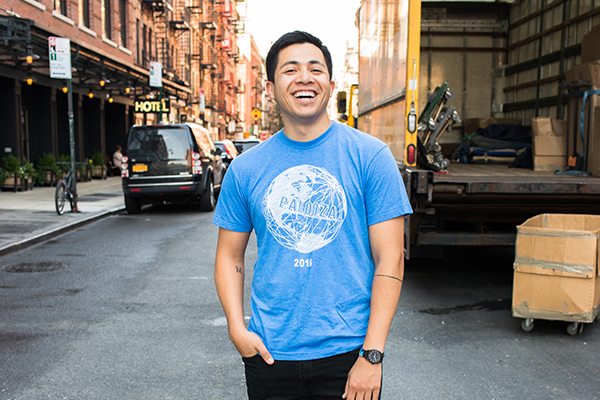 What exactly does a "manager of product marketing solutions" do?
It's a lot less nebulous than it seems. We're a platform and we have many different channels and capabilities, like video, advanced TV, native, mobile advertising, that we consider products. I'm responsible for building marketing initiatives to support the features of the products I'm assigned to, which include programmatic TV, API solutions, digital and video advertising.
Any time there's a new feature coming out, I'm informing the sales team how we are going to market and why it's going to be better for the clients. Really just ensuring that we are keeping the communication between the product team and the account team fluid is what I'd say I do.
Where my role differs a little bit from other product marketing managers is that I manage the trainings for all of the products. When we launch a product, it's my responsibility to ensure that the business team is well informed. Because of that, sometimes I'm hosting training for our team in Asia, Australia and Europe. My hours actually fluctuate quite a bit.
Are the hours tough then?
There are some days when I'm in the office from eight to eight, but those are rare. For the most part I'm doing a nine to six. It's really about getting the work done at a high quality. It's not necessarily about trying to maintain 40 hours a week or anything like that.
Has anything surprised you about the job?
For me, I think it's the speed of the advancements, the technology and the product that our development and product teams are able to push out. I've been part of a couple different tech startups prior to this, and I always felt that everything was on the horizon. The best products were to come. Here, we get to play with them now.
What do you love most about your job?
I think it's the moments you don't plan for. I think it's the fire drills, in my role specifically, when someone needs collateral tomorrow, or someone needs a PDF tomorrow. We get to put our heads together and just get it all done.