Peter Amos, Director, Trading Strategy
September 20, 2016
---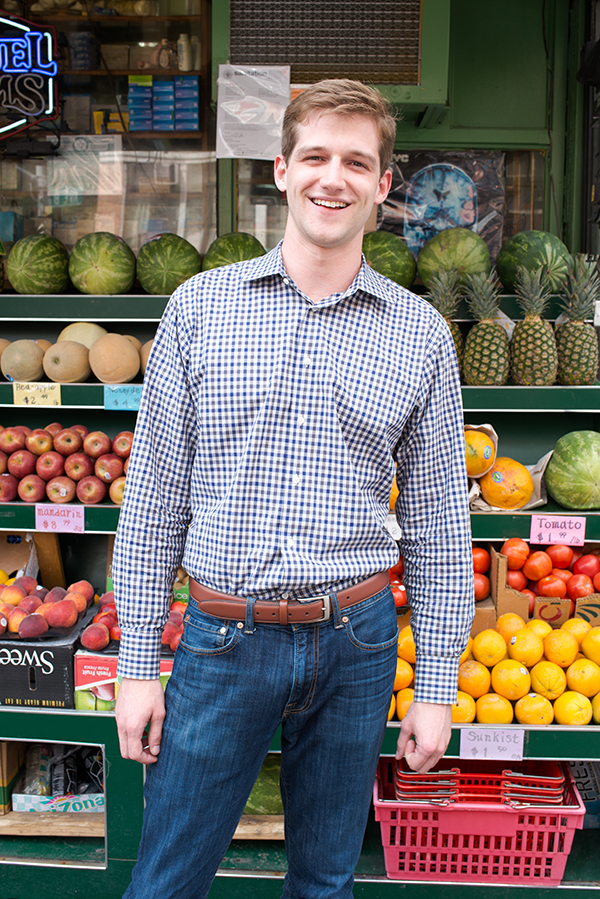 Name: Peter Amos
Position: Director, Trading Strategy
First app of the day: NBC Sports
In a movie about your life, who would play you?: Bo Burnham, he's my celebrity doppelganger and a funnier version of me.
If you were going to be stranded on a desert island, what three things would you bring? A magnifying glass, a tent and a satellite phone.
What do you do at The Trade Desk?
I'm a trading specialist, which means I'm essentially managing campaigns day to day, delivering insights on campaign performance back to the client, and making future recommendations. That means I spend a lot of time in Excel, crunching a lot of data and generally getting down and dirty with the databases.
As a trader, you're also a member of a three-person team, which includes an account manager and a sales person. We each have different responsibilities within the account to manage.
How do you divvy up responsibilities among your team?
The account executive is going to be the one making initial recommendations for the client on the campaign by drawing up the plan. The account manager is the one who manages the day-to-day relationships and communications with the client. Then I'm the trader, and I'll actually be running the campaigns and optimizing them to improve performance for the client. I'm also responsible for showing the client what worked well and what we learned about their users for future campaigns.
Were you in this industry before joining The Trade Desk?
Not before coming to The Trade Desk, I've been here for about 17 months. Before that, I was a stock trader for a proprietary trading firm, so I did the whole Wall Street gig. Surprisingly, the two industries are relatively similar, so I just went from trading stocks to trading media.
Were there any similarities that really surprised you?
I think the biggest similarity is that it's all a marketplace approach, and it's all based on supply and demand and just trying to figure out the ideal price for every impression we're buying.
So, what brought you to The Trade Desk?
A recruiter reached out to me about a year and a half ago now. Essentially, the pitch was, "You've been trading on Wall Street for a few years. We're looking for people with your background, people who are comfortable in a marketplace environment. Oh, by the way, this is a totally new industry that hasn't really been cracked yet, so you have the opportunity to be on the bleeding edge of a new industry rather than working in an industry that's been around for all these years."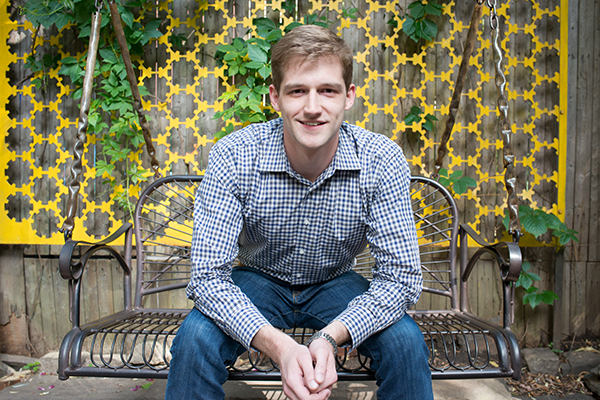 What is the New York office like?
I like to think of the office in New York as a microcosm of the city: very fast-paced, very crowded, very go, go, go. We're working really hard, and then we like to play really hard, as well. I think that attitude lends itself to the environment that we're in, being in New York City.
What's your favorite office perk?
We do have awesome snacks. I would say that's probably one of my favorite things about the office, the great snack selection. The company does a really good job of taking care of us and making sure we're comfortable. I also like the open-desk atmosphere. I did have that at my last job, as well--I've been fortunate to have avoided the cubicle office environment. Everybody's pretty much on a giant row or giant rows, so it's a very open space that really lends itself to some good collaboration and communication.