Marianne Fowler, Senior Director, Client Operations
July 18, 2016
---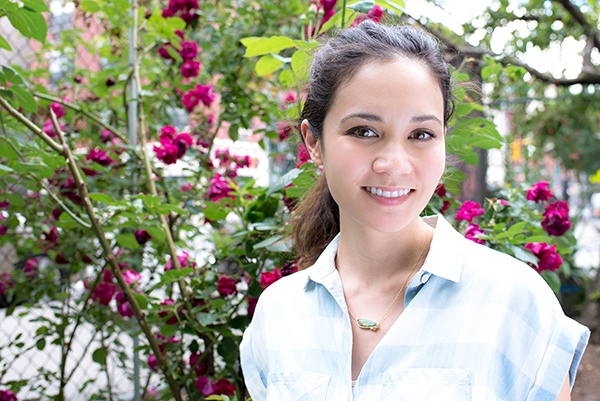 Name: Marianne Fowler
Position: Senior Director, Client Operations
First app of the day: I try not to use my phone in the morning
If you could have dinner with anyone, who would it be? Past-tense Marianne. Future-tense Marianne has a few notes for her.
You started with The Trade Desk a long time ago. What is your employee number?
You know, I am employee 12 to 15. Somewhere in there. When I joined, The Trade Desk was really just a power point deck and, I would say, the power of just charisma and vision is the thing that got me to want to join The Trade Desk.
I'm sure a lot has changed, but has anything stayed the same?
Some things have stayed constant. Everybody that we hire really does have a team spirit. Everybody is willing to go the extra mile, whether that means we're trying to launch something on a Friday or even over the weekend, I never hear anybody here say, "That's not my job," or, "Nope, I'm off now." Everybody does what they need to do.
Does that mean that you're often working crazy hours?
Hours are normal hours, but if a client emails you on the weekend or if somebody needs support, we're always there. It's definitely the exception. Back in the early days, when we were a start-up everybody was doing everything all the time. But now that we have a whole team built out, I would say work/life balance is pretty good.
What's surprised you most about the job?
It's surprising that I haven't found any dead weight. Normally, there's always some people that are doing extra and some people that are coasting by doing the minimum. Here everyone really contributes to the best of their abilities.
What's been your favorite part about working at The Trade Desk?
It's fun to work at a place where you believe in the leadership, you have good communication from the leadership, you believe in where the company is going and have confidence in the company. Jeff really provides that vision and that compass so that everybody knows where the boat is going and we're all rowing in the same direction.
What pro-tip do you have for new People of Programmatic just starting at The Trade Desk?
There is a lot of information in our industry and, especially with us offering omnichannel, its tenfold. You have to know about mobile, you have to know about video, you have to know about display, native, audio, app, the list goes on. I think that we're very good at training people, but my pro tip would be, "take notes."