Ken Chin, Senior Software Engineer
August 29, 2016
---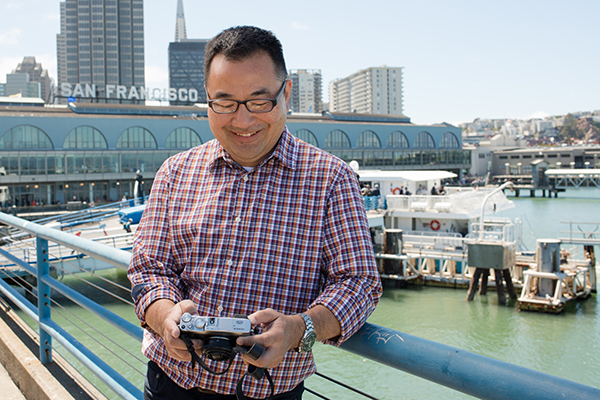 Name: Ken Chin
Position: Senior Software Engineer
What's your favorite pastime? I really enjoy travel. I prefer to see a few cities for a long period of time. I just enjoy walking around and exploring without plans.
Where is your next vacation? I'm flying with my family to Athens to do a Greek island cruise. After that, a week in Rome to freely explore that great city.
What do you do at The Trade Desk?
My title is Senior Software Engineer. I'm also the scrum master for our video market team. This means that I'm a senior individual contributor, so I get to work on features of a larger scope. As a scrum master, I'm responsible for owning the schedule of the video market team, allocating resources, and making sure that the team is working effectively to complete our assignments.
What brought you to The Trade Desk in the first place?
I knew a lot of the folks that worked at The Trade Desk when I was at Microsoft.
Were you interested in programmatic specifically, or did that just happen to be the focus of The Trade Desk when you got there?
I didn't even know about programmatic until my friend joined The Trade Desk. Once I found out about the movement, I was really excited. I turned down a lot of opportunities at various companies to be at this one and get in at the ground level.
What about programmatic excited you?
It is fast-moving, clearly defined, and has tremendous potential. There is so much money involved in advertising, yet advertising is so fractured. Programmatic is one of the ways to connect the dots, and it makes for much more effective marketing, which I think is incredible.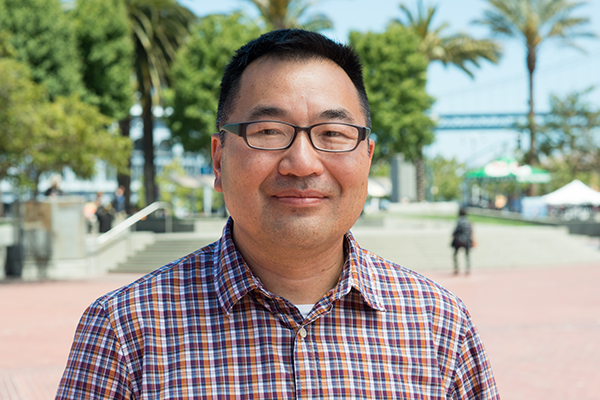 What are some of the advantages of working at The Trade Desk, as opposed to other tech companies?
You really get to do anything and can constantly ask yourself, "How far can I take this?" It's also a pretty small company, so you can get to know everybody, but it still presents the challenges of a company that already has tremendous volume.
Why do you see yourself staying at The Trade Desk?
I think it's the family atmosphere. I feel like everyone here is family, and we share a "work hard, play hard" attitude. The job is challenging, but you get to be with a first-class team. All of my colleagues are so strong in their jobs.
Could you describe the San Francisco office?
It's small, so it's kind of crowded. We're actually going to be moving to a new space. Because the current office is so small, though, there's a tremendous number of opportunities that stem from casual interactions with other team members. The space has also helped me get to know everyone in the office very well.