Johan Henkens, Senior Software Engineer
September 12, 2016
---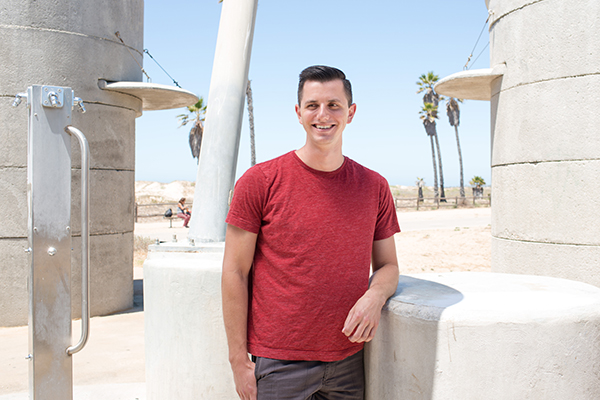 Name: Johan Henkens
Position: Senior Software Engineer
First app of the day: Slack on weekdays, Facebook on weekends
If you were stranded on a deserted island, what is the one thing you would bring with you? Kindle 3G
What does a software development engineer at The Trade Desk actually do?
I build the stuff that everyone loves using.
What is your particular focus at The Trade Desk?
I focus mostly on building the video and audio platform for video and audio ads.
Walk us through your typical work day.
A typical day for me is waking up and going to the gym, while checking my email and Slack in between sets. We have teams all around the world, so someone at The Trade Desk is constantly working. You've got to figure out what they did while you were asleep.
Then, I come in right around our morning scrum, which is a 15-minute catch-up meeting with my 7-person team. After, I start working on tasks. Probably about half of each day is spent building new stuff. The other half is spent working with other engineers and the business team to support existing features.
What brought you to The Trade Desk?
My first internship was at Microsoft, and my then-boss at Microsoft is a current Trade Desk employee. He left Microsoft around 6 months after my internship ended. While I was finishing undergrad and grad school, he was hitting me up every 6 weeks being like, "Hey man, when are you going to apply to this cool company in Ventura? When are you going to apply? When are you going to apply?"
Eventually, after taking 6 months off after grad school, I followed up with him. I went down to Ventura and met everyone here. It felt instantly familiar. I went to UC Santa Barbara, and the culture of the Trade Desk in Ventura is very similar. I thought, "this feels like home. I've got to be here."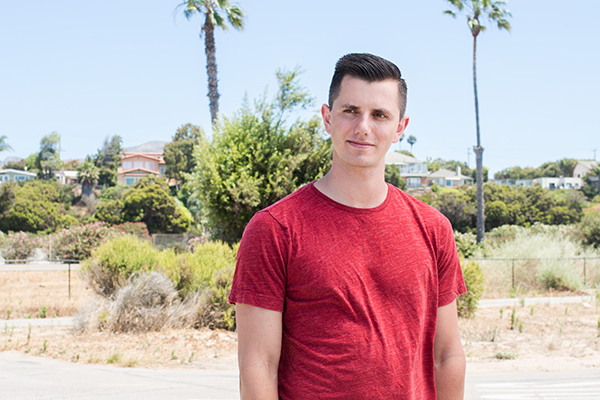 Was workplace culture a big factor in your job search?
Definitely. I'd say most important is that the people here work hard, and want to work hard, but they don't want to have that work follow them home. They want to come in and get their stuff done. They care about being great employees from whenever they get in until whenever they leave, getting their work done and making this company awesome. Everyone here has lives outside of work. That's strangely not super common amongst developers in California.
What's your most interesting challenge at The Trade Desk?
As an engineer, the biggest challenge is that the system never really shuts down. There are other companies that run with no downtime, but usually with much larger engineering teams. Almost every company loses money during a downtime, but we prioritize not having down time, so we don't have to. It makes thinking about how your code is released part of the challenge. It's great.
What is the Ventura office like?
It's very open in every part of its design, from the large open ceilings to the open floor plan. You walk around and constantly see everyone you want to see and stop by and say hi. The office also has showers provided and a place for people to store their surfboards. The Ventura employees are very outdoorsy folk. Everyone is going out for runs in the middle of the day and coming back and showering and getting back to work.