Gruia Pitigoi-Aron, VP, Product
August 25, 2016
---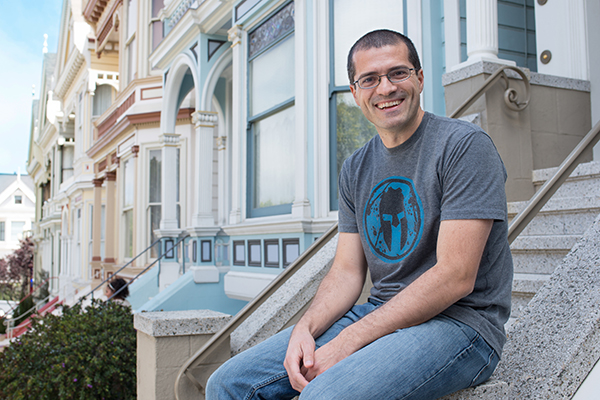 Name: VP, Product
Position: Senior Director, Product
Favorite sports team: Manchester United
Who would play you in the movie of your life? Jake Gyllenhaal.
What brought you to The Trade Desk? Were you interested in programmatic before you started here?
It wasn't programmatic that drew me to The Trade Desk. It was actually the opportunity to work with some great people that I had known previously. As I met new people in my interview loop, I was even more sold on the company. I'd say the people were the number one reason, but the second reason was the technology itself. We handle more than three million queries a second. Just to give you an idea, that's more than Google and Facebook put together. I love to work on challenging technical problems, so the combination of these challenges and the people that I would get to work with drew me to the company.
Where were you before you started working at The Trade Desk?
Before The Trade Desk, I was at Microsoft. I worked there for exactly 10 years, starting out as a program manager and eventually becoming the lead program manager for the Hotmail storage infrastructure. As a program manager, most of my time was spent on infrastructure and high-scale database systems, specifically on the back end for Hotmail and Outlook.
What is the first thing you do in the morning when you get into the office?
I check Slack. It's our instant messaging app, so I look for any messages directed at me or my team. I also clear out my email.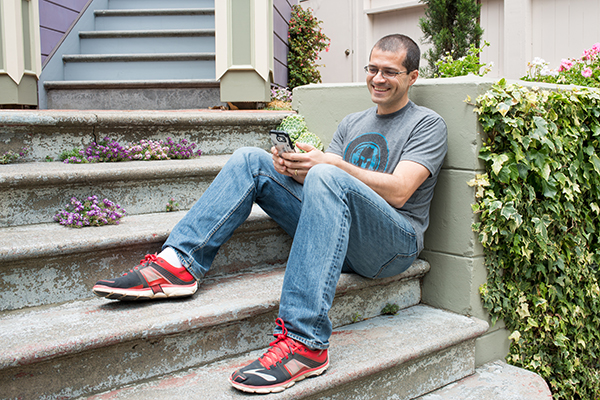 What is a typical day for you at The Trade Desk?
On any given day I work with developers, other product managers, and members of the business team. We look to figure out what it is that we should be building next, and we also make sure that what we're building right now is, in fact, the right thing for our business, for the client, and for our team. I speak to a lot of engineers, other product managers, and members of our business team to ensure that we're solving clients' problems.
What is your favorite part of coming to work every day at The Trade Desk?
I love the people. If you want to work with smart people that are passionate about what they're doing, The Trade Desk is the place. That's one of the biggest things for me, the talent here is world-class. As far as other aspects, I love our product, and I love the fact that we are changing an industry that is still very fresh. The things we do are groundbreaking, whether we're working on a new advertising channel or helping clients solve tough problems