Gabby Sullivan, Senior Talent Acquisition Associate
June 30, 2016
---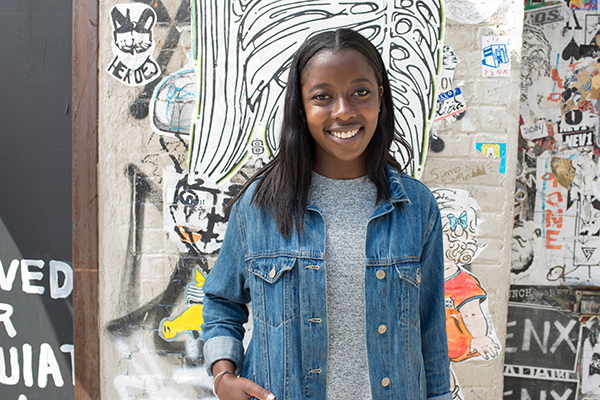 Name: Gabby Sullivan
Position: Senior Talent Acquisition Associate
First app of the day: I usually play a level of Panda Pop before I start getting ready in the morning.
Who would play her in a movie: Kerry Washington
This is your first job since graduating. What has surprised you most about working at The Trade Desk?
How much I've been entrusted and how respected I've been within my role. I think a lot of people experience the feeling of being babied, and maybe feeling like their opinion isn't really heard. But I've really been pleasantly surprised by how much people trust my opinion and push me to trust my own opinion, as well. It's something I wasn't expecting as someone so green.
You work in recruiting. How do you get to know if someone is going to do well here?
We like to break down what makes our culture and then come up with questions for each of those things. When we do an interview, it's more about trying to get to know who the person is than just saying "Hey, so you worked at this place. Tell me about it." We ask questions that can tell you more about how they'll work into our culture, focusing more on collaboration and EQ than anything.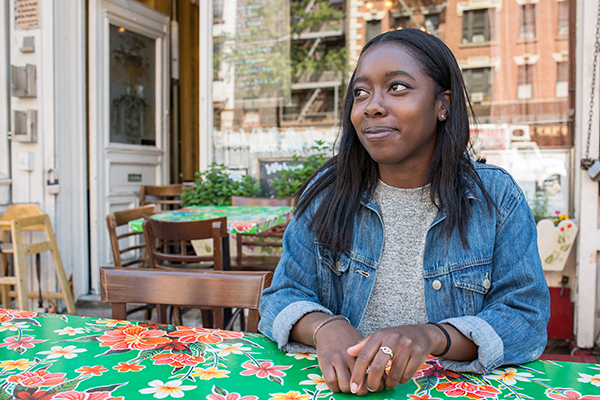 What's The Trade Desk like on a typical day?
Of course we go through periods of head phones on when trying to get a lot of work done, but really the vibe in the office is super laid back. You can always hear chatter somewhere nearby. If I want to take a break and maybe take my headphones off and chat with the people around me, that's always something I feel I can do, which I really like.
We like to spend time together after work outside the office, whether that's at a happy hour or just hanging out somewhere nearby.
Speaking of having a social life, what are your hours like?
Generally, our hours are 9 to 6. I think everyone respects the system and it's very much an open door policy. The priority is really whether or not you have your work done. There's a lot of trust in people's ability to manage that on their own.
What pro-tip would you give newbies?
Okay. Inside scoop. We have lunch twice a week. Make sure you are always keeping an eye on the lunch line because you may end up like 50 people back. Lunch time is very competitive. Also, there's usually a lot of competition for snacks.