Ephraim Albaro, Manager, Data Capture
September 27, 2016
---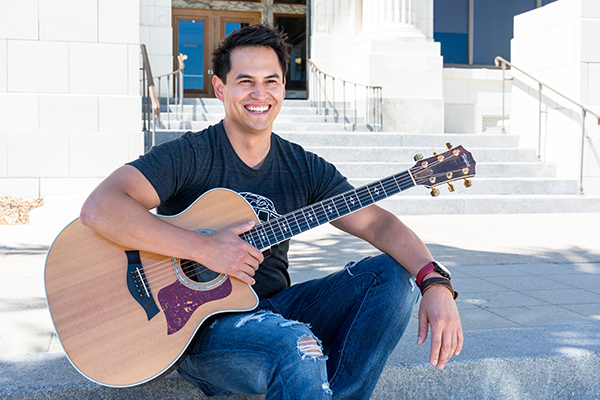 Name: Ephraim Albaro
Position: Manager, Data Capture
What celebrity would play you in the movie of your life? A Hispanic Jim Carrey
If you knew you were going to be stranded on a desert island, what would you bring? A guitar, pen and paper.
What's your role at The Trade Desk?
I'm a data specialist, which essentially means I specialize in data. Just kidding. I spend the majority of time looking for ways to create new products with data and I also manage a team of people that are constantly looking through all of our inventory to help ensure quality. Since, much of my role lends itself to generating new ideas, & new products. I also work with several other teams in our company, like Traders, Account Managers, Analysts, Data Scientists, and Software Engineers.
How would you compare the other offices to the Ventura office?
There are a lot of commonalities, everyone is welcoming, friendly, smart, humble and extremely hard working, but each office still has their unique culture. If you go to New York office, you'll definitely see the hustle and bustle of that little town infused into their office culture. In Ventura, employees have at hard work ethic, but you're definitely going to notice that small beach town lifestyle and surfer vibe in the office—perhaps it's the skateboards laying around, the surfboard racks, or the drum set in the basement. Then you go to LA, which has a good young crowd. When you're working, there's music playing in the background on Pandora or something like that. It's definitely more "hip."

Do you identify with the laidback surfer culture of Ventura?
I would love to be able to surf, but I'm terrible at it. I've tried several times, but the waves are unmerciful. As for the surfer vibe, Yes, I love it. It's not uncommon in our Ventura office for several engineers to go surfing on their lunch break or when the waves are just right. For those of us who can't seem to swim, we tend to play basketball during lunch. Others like to take hikes behind the office along the hillside, work out or even run along the beach.
Describe your typical day at The Trade Desk.
As a data specialist, I spend a lot of time looking at our inventory. That could be anything from websites, apps on your phone, or anywhere we run advertisements. Part of that is just verifying information that we receive from publishers, helping with inventory quality, and part of it is datafication – or building new products from existing data. I look at a lot of data, put my finger up in the air, and feel for the winds. If it doesn't work, then I switch directions and do it again. It's a lot of brainstorming, connect the dots, trial and error. I'll build a process that's more manual and then pass that on to our amazing team of engineers and data scientists to create ways to integrate it, automate it, and scale it.
What's your background in?
Before this job, I was actually a sound engineer. I spent most of my time in recording studios, concert halls and in audio tech. I never even considered data or coding for a living, but when I was hired, I was so fascinated by what they were building that I had to go figure out what was happening on the backend. No one was going to teach me though so I had to be resourceful, driven, and teach myself. From there I went on to learn SQL, Python and R. I definitely felt that in order to be a high contributor in data I needed those skills.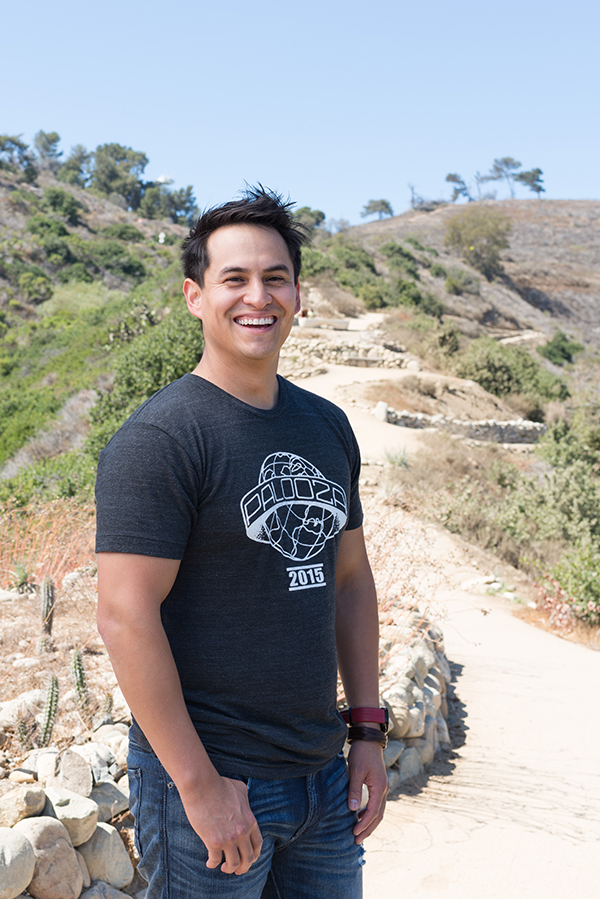 How did you go from being a sound engineer to working at The Trade Desk?
The entertainment industry is very much a feast or famine type of career. I was looking for something more stable and a place where I could utilize both my analytic and my creative side. That was the hardest part actually. I felt like in most companies, it was either or. For me I knew I wasn't going to be happy unless I had both and that's what I found at The Trade Desk.
Truthfully, the transition was very intimidating, but you would be surprised at how similar my role is to creating a song, all the way from the brainstorming sessions to listening to the track in your car. When you start, it doesn't sound like anything, maybe a couple notes that catch your attention. But as you add more notes, chords, and some rhythm, the song starts to come to life. You've built something that really didn't exist before. That's what it feels like at The Trade Desk. We're orchestrating the millions of data signals so that they work together, creating our own little symphony.