Danny Steffy, Software Engineer
August 1, 2016
---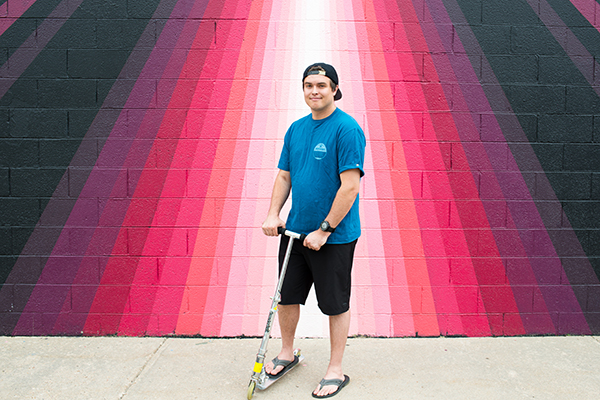 Name: Danny Steffy
Position: Software Engineer
First app of the day: Pokemon Go (Level 13 and climbing)
Favorite perk: Team lunches
How long have you worked at The Trade Desk and what is it that you do?
I've been working at The Trade Desk as a software engineer for about a year and four months now. I'm on what's called the SWAT team, which is emergency engineering. We help with any problems that are escalated beyond the primary level of support. If they need engineering help, we take care of it. We also do performance improvements and build things that aren't necessarily full features, but still need to be built.
Sort of a jack-of-all-trades then?
Definitely, we touch pretty much everything in our system.
Sounds interesting, is that what brought you to The Trade Desk in the first place?
Yeah, the problems here are just very challenging. They're definitely things that I haven't really been done before, especially to the scale that we do it. We handle enormous amounts of data every second, more data than I've ever seen before.
Can you describe an interesting challenge you've had the opportunity to work on recently?
Due to our rapid growth and the amount of data we need to deal with, certain areas in our UI were timing out because they were trying to load and change many different pieces of data in our system, at once. What I ended up doing was turning it into a caching system, where we now have it update in an asynchronous way. That meant that the UI time-outs, and the issues that we were seeing before, sort of disappeared. People really appreciated that.
What made you decide this was the place where you wanted to be?
Fellow TTD'er, Jeremy Buch and I play ice hockey together. He told me about The Trade Desk and all about their openings. He was always talking about The Trade Desk's culture and how friendly everyone was, so I decided I'd give it a shot. Everyone in the company is amazing, and it really is such a friendly atmosphere. After coming in for my first interview, I knew I really wanted to work here.
The Trade Desk has grown a lot in the last year or so, are there any changes that stand out to you?
I guess the biggest changes I've seen are in the policies implemented, but that's not a bad thing. As we get larger, processes get a little more formal, whereas before it was sort of the Wild West. Now, we definitely have more policies in place for certain things.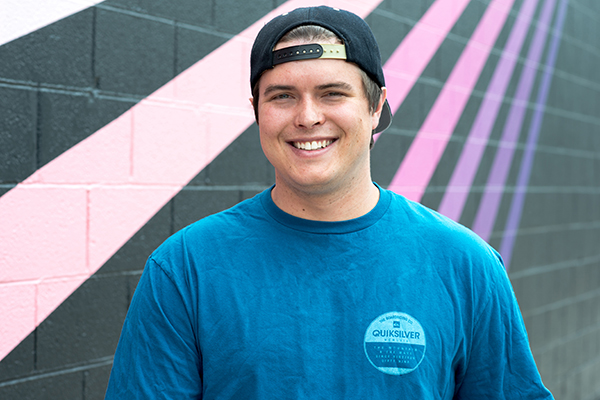 Do you still feel that start-up energy from your early days?
Oh, absolutely. I think the biggest thing is the culture. The first interview that everyone goes through is for a sort of culture fit, to get a feel for who the person is. We're very protective of our culture and we make sure to maintain it. I think that goes a long way in keeping that start-up mindset.
How do you go about preserving the culture?
We protect our culture by being patient during the interview process. It's in the forefront of our minds from the very first interview, because we're willing to wait to find the right person. You might be one of the most talented engineers we've ever seen, but culture fit is so important to us that it may not work out.
Can you describe your average day at work?
I'm usually the first one in, so I'll take care of emptying the dishwasher, and I'll make a fresh pot of coffee for everybody. After that, I'll check emails, see what went on overnight. I usually check to see if there are any major issues going on that need to be addressed. From there, I'll usually do some coding. Depending on what's going on, I'll either investigate or write actual software to production test. Sometimes I'll even go ahead and do some production testing myself.
We have our scrum, where we meet as a team and talk about what we did the day before, what we're working on right now, and any roadblocks that are in our way to getting our work done. After that, I'll go back to writing code again for the rest of the day.
What's one piece of advice you'd give to a new hire?
Ask questions as much as you can. Learning is a huge part of our job because there's just so much you need to know. No one's going to treat you like an idiot, no one's going to be like, "Hey, that's a dumb question. Why are you asking it?"
Everyone in the company is more than willing to help out because we've all been there and we all know learning is such a huge part of the job.