Bobbie Lin, Data Scientist
July 28, 2016
---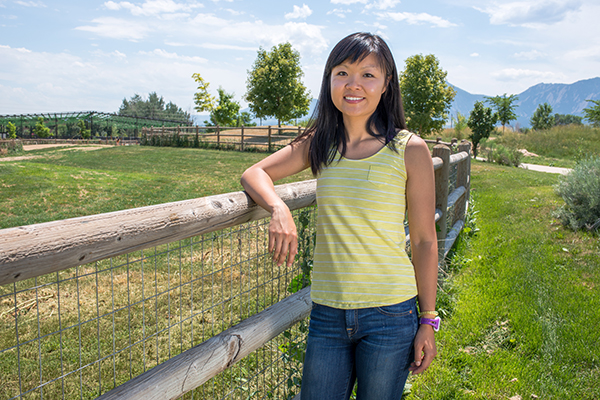 Name: Bobbie Lin
Last job before The Trade Desk: Customer Intelligence at Staples
Position: Data Scientist
First app of the day: The morning news briefing on the Amazon Echo
Who would play you in People of Programmatic, The Movie: Lucy Liu
Famous person you'd like to have to dinner: The Doctor, but only if he looked like Matt Smith
Data analyst is a really hot job. You could work anywhere. What appealed to you about ad tech?
When I joined, the industry was booming. I'd see digital ads every day, everywhere in my life. There are constant changes in this industry. For me, I knew it would be more challenging than the retail sector, where everything is kind of already set in stone.
I heard about how well The Trade Desk was doing and that their momentum was only picking up. I was lucky enough to meet some of the people in the Boulder office before I applied for the job. Everyone that works there is very down to earth. They were very intelligent and I felt like I could be great fit.
What's one of the more exciting challenges you've been called in to solve?
Coming up with ideas for new product features, because that's a large part of what our team does here. Besides business intelligence, we are constantly trying to make our products better, create new features or files behind our data.
A lot of times you have to get creative, because it's not something that anyone has done before. We use a philosophy called data jiujitsu, finding a smart way of solving a problem that doesn't require hours of effort.
How is the Boulder office unique from the other offices?
The Boulder office is an engineering center, so most of the people here are engineers, data analysts, data scientists and also product people. It's not as loud as other offices, especially compared to New York, which is a larger, more client facing office. For us, we put our heads down and get our work done. But then in the afternoon, around 5 or 6 o'clock, someone will say, "Anybody want to grab a beer?"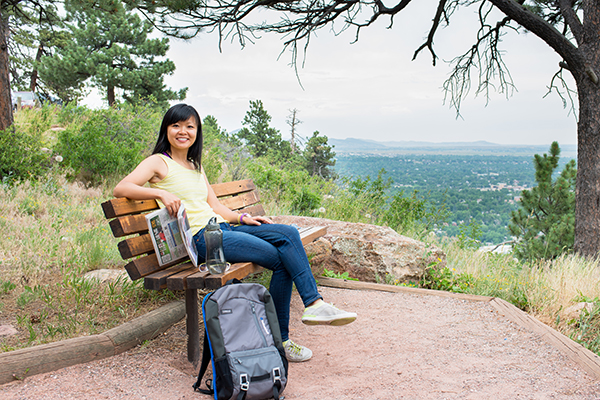 Are there any perks to the Boulder office that New York or Ventura may not enjoy?
Boulder people are pretty outdoorsy. Sometimes we go hiking during lunchtime because we're so close to mountains. We do workout sessions at 1 or 2 in the afternoon that's when everybody stands up and goes and does some push ups or pull ups or run around.
Also something that is very Boulder is "Tube to Work Day." Boulder creek goes through the City of Boulder. The water is pretty rapid, you have these little drops every 30 or 40 feet or so. People get dressed up in their business attire and tube into work. It's a bit of a spectacle.