Matt Goldberg
EVP, Global Operations
---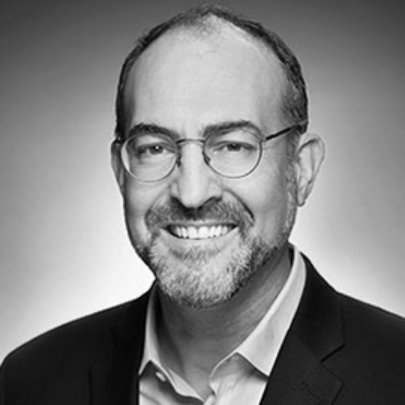 As Executive Vice President, Global Operations for The Trade Desk, Matt Goldberg oversees all aspects of The Trade Desk's operations, including the company's rapid geographic expansion. Based in New York, Matt helps The Trade Desk to maintain its global mission and culture as the data-driven advertising leader in key markets around the world, while adapting local market customs and nuances to future growth.
Matt brings more than 20 years' leadership experience across the global media industry. Prior to joining The Trade Desk, he was Global Head of Mergers, Acquisitions, and Strategic Alliances for News Corp, where he also led the online publishing, digital real estate and data businesses in India. He previously served as SVP and Head of Corporate Development at Liberty Interactive/QVC Group, with a focus on content and commerce across TV, digital video, and emerging markets.
Matt has also held several executive operating roles, including CEO at Lonely Planet, where he focused on the digital transformation of the business and its geographic expansion into China, India, Brazil, and Russia. Under his leadership, the company more than tripled its digital footprint and doubled digital revenue, which grew from less than 10% to nearly one-third of the total while growing its market share as the #1 travel publisher worldwide.
Previous senior leadership roles include SVP, Digital Strategy & Operations for The Wall Street Digital Network, where he led the go-to-market strategy for all sites in the network and established operations across video, mobile, podcasting and other emerging media. He also launched and led Dow Jones Integrated Solutions, the division offering custom cross-media solutions leveraging all advertising and marketing platforms across the company.
He began his career in public service, working as Director of Strategic Planning with the Illinois Housing Development Authority in Chicago, as a Campaign Officer for the Liberal Party of Australia, and as Assistant to Illinois Governor Jim Edgar.
Matt has served on a number of non-profit, foundation and for-profit boards as both Director and Chairman. He currently serves on the boards of Lumina Foundation in Indianapolis, Burning Man Project in San Francisco, and TeamSnap in Boulder, CO.
He holds a BA in English from Cornell University, a Master's degree in International Relations from the University of Melbourne in Australia, and an MBA from Stanford University's Graduate School of Business.
Matt lives with his wife and 3 children in Short Hills, NJ.