Dave Pickles
Chief Technology Officer & Founder
---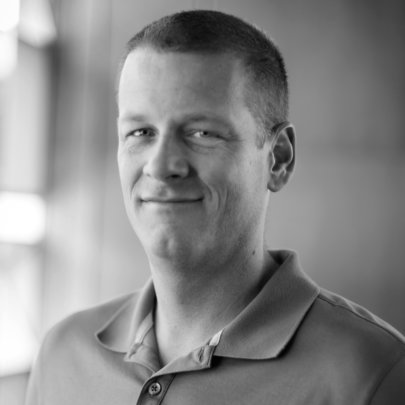 As Chief Technology Officer, Dave Pickles oversees all engineering, product innovation and data science at The Trade Desk, a technology company that empowers advertising buyers through data-driven, real-time decision-making. The Trade Desk's robust technology offers marketers unparalleled audience scale and reach to connect with their consumers, evaluating nearly 9 million ad impressions and quadrillions of permutations across the internet every single second. Hundreds of billions of ads are bought on The Trade Desk platform every year by leading agencies and brands around the world.

Pioneers of real-time bidding technology, Dave and Jeff Green founded The Trade Desk in 2009. Following a successful IPO in 2016 (NASDAQ: TTD), the company's stock rose 231 percent in its first year as a public company. The Trade Desk employs over 800 people in 12 countries across North America, Europe and Asia Pacific and has been recognized by Business Insider, Crain's, Deloitte, Forbes, Fortune, Glassdoor and others as a fast-growth company that is consistently named a best place to work. The Trade Desk was ranked #2 on Glassdoor's Best Software Companies to Work for in 2018.

A recognized expert on programmatic advertising technology, Dave is regularly featured in the media, including Forbes, VentureBeat, eWeek and SiliconANGLE and speaks at industry events like Traction. Dave and co-founder Green were named Entrepreneurs of the Year by Ernst & Young in 2017.

Dave has spent his entire career building real-time internet delivery systems. In 2007, Dave joined AdECN, the ad exchange acquired by Microsoft. Dave's team built the complete federated exchange in less than seven months, enabling real-time bidding and performance testing of 30B daily impressions. The architecture Dave crafted remains effectively unchanged today.

Prior to AdECN, Dave was a senior engineer at internet telephony startup, CallWave, Inc., where he was involved in building all back-end components of the system, including client session management services, telephone call handling services, customer registration services, B2B integrations with all major telephone carriers, and complex database systems, such as a custom billing and CRM system.

Dave received a B.S. in Computer Science from the University of California, Santa Barbara. He lives in Ventura County, California with his wife and children.