Dave Castell
GM of Inventory & Partnerships for EMEA
---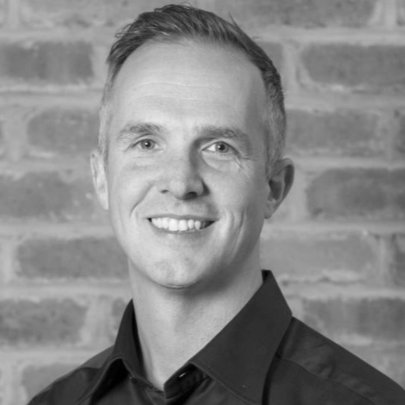 Dave Castell is GM of Inventory and Partnerships for EMEA, overseeing the region's strategic partnerships with publishers, broadcasters and platforms across multiple channels including digital, mobile, TV and audio.
Originally a musician, journalist and web designer, Dave has spent nearly two decades at the forefront of the converging digital, mobile and broadcast sectors, working at the cross-section of branded content, entertainment, technology and advertising innovation at some of the world's biggest media, entertainment and technology players.
At Nokia, Dave led the European Entertainment business in its transformation to MixRadio, then at Microsoft started the Global Brand Partnerships & Marketing function before heading up Global Retail Partnerships for the combined AOL (Verizon/Oath) and Microsoft advertising platforms. Prior to that he led Music, games, technology and mobile for ISP Tiscali, overseeing the rollout of European music downloads and radio, working with major record labels, festivals and rights owners.
Agency side, he held Director positions at venture capital-backed digital production company Tough Cookie and independent agency Big Briefs, producing and advising on ad-funded original digital connected TV content for the leading global broadcasters (BBC, ITV, C4, Sky and ABC) – and was digital producer for the (still) record-breaking global livestream of U2's show for Google, as well as developing digital output for clients like the UK Government, PlayStation and Samsung.
As Director of Digital on the board of The Guardian Media Group's branded content agency Seven, Dave led digital, video and M&A strategy, producing Emmy-award nominated digital work for Showtime TV, and content campaigns for the likes of McDonalds and Sainsbury's.
More recently he spent time consulting - including branded partnerships and content strategies for Channel 4, partnerships for Three Mobile, global marketing for AI & Voice behemoth Nuance Communications and digital entertainment for Red Bull and EE.
A regular speaker and panellist across omnichannel digital marketing, innovation and culture, Dave has appeared at events like the Global Innovation Forum, MIPCOM/MIPTV and Mobile World Congress, as well as a judge for the DADI awards. Dave is also passionate about raising awareness and charitable funds for mental wellbeing through cross-industry music and technology initiatives like Listen Out.
A self-confessed eclectic music lover and gadget geek, Dave holds a first-class bachelor's degree in English literature and language and an A.K.C qualification in Philosophy & Religion, both from Kings College London. Dave lives in Greater London with his wife and 4 children.