Chaley Stallings, Solutions Architect
July 20, 2016
---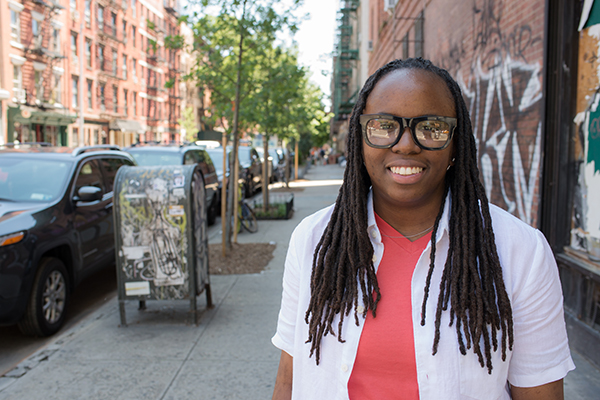 Name: Chaley Stallings
Position: Solutions architect
Time at The Trade Desk: 10 months
First app of the day: Outlook, then Instagram
Dogs or Cats? Dogs. I have a mini-poodle that has his own Instagram account. He has more followers than I do.
What factors most influenced your decision to join The Trade Desk?
I've been in ad tech for a while now, and I've been on the engineering/integration side of things for awhile. I've also worked for companies that did not have the technology they claimed to have. The Trade Desk talked the talk and walked the walk and I was impressed by that. Plus, the people, they're amazing.
How would you describe the workplace?
It's work hard, play hard. You walk into any office and you can tell that everyone's invested in their day-to-day life as a Trade Desk employee, but then on top of that you can tell that people actually have fun. We have a lot of events. There are all different types of personalities, people with different types of hobbies. It's really nice. I, myself, am a big gamer and I love to read. There are other gamers and there are other avid readers. We even have a book club in the office. It's a community.
Work hard, play hard. Is it hard to strike that balance?
A lot of people come from a tech background, so we've seen all types of startups, and other less mature tech companies. We're super invested in The Trade Desk because we believe in it. We believe in the technology. We believe in the people who we're working with. We really, really work hard. We're on call, sometimes early in the morning, sometimes late in the evening, but then again, it's not forced upon you.
You can leave early if you want to, but I find myself leaving and still working from home, just because I want to make sure my clients are happy.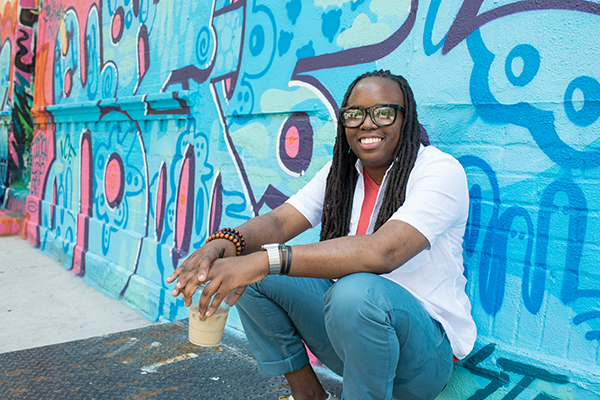 What about your job surprised you?
I was most surprised that the technology is a true technological fact. You have a lot of companies who claim to have tech, but it's actually just services. We pride ourselves on having our programmers creating technology. We actually have a platform that's completely tech based. We have API's that you can access, that give you access to the platform. You don't really see that. I didn't know what to expect, because at the end of the day when you come on to a new job, they're marketing that experience. They're selling the dream. When I actually got here, I realized that everything that they sold is exactly what I'm getting.
What part of your skill set have you been able to expand at The Trade Desk?
Definitely the RTB side of things, real time bidding. I've been in ad tech for awhile, but I was on the search marketing side of things, the display side of things. Moving into a demand side platform was a new thing for me. There's all different facets to ad tech. Sometimes they overlap, and sometimes they don't.
Working for a demand side platform, which is what The Trade Desk is, was a new experience for me. It's a huge learning experience. It was nice because I was in search for so long, it was refreshing to have a new perspective, when it came to online advertising in general.
What pro-tip would you give a new colleague?
There's really no such thing as a dumb question, and because everyone's pretty welcoming here, you can walk up to anyone, ask a question, and everyone is willing to provide an answer.
What's your favorite thing about working at The Trade Desk?
Getting exposed to the culture. You feel like everyone is working toward the same end goal. You don't really see that in tech these days. The company is extremely transparent and we work really hard. Everyone wants to see the success of The Trade Desk. You see that when you come in each morning. You see that when you leave in the evening. You see all of that in our morale events. You see that drive to make sure that we succeed, not just individually, but as a company.